A.S Adventure Seenspire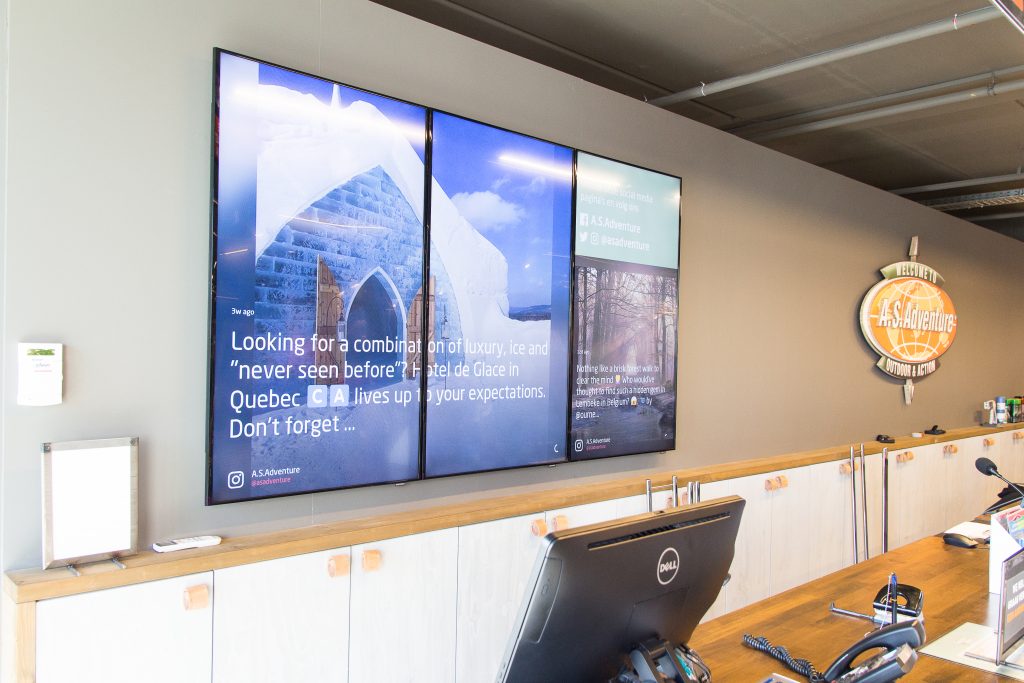 Seenspire is an online application that, in a very fast and efficient way, makes it possible to display social content on screens in a very dynamic and attractive manner. Seenspire is a plug-in that can be perfectly integrated into the Zebrix management platform of ThisPlays2.
A.S.Adventure has been making use of the Social Media card for years. Messages are posted daily by their own team, but also by their customers. The images can also be displayed on the screens in the stores, although only after approval. This can be done via a desktop using a very simple swipe app. The screens of A.S.Adventure now show even more of the world of their customers, not only through inspirational images and photos, but also through social media. Would you like to give it a try yourself? Contact us, or click here for a free trial period.