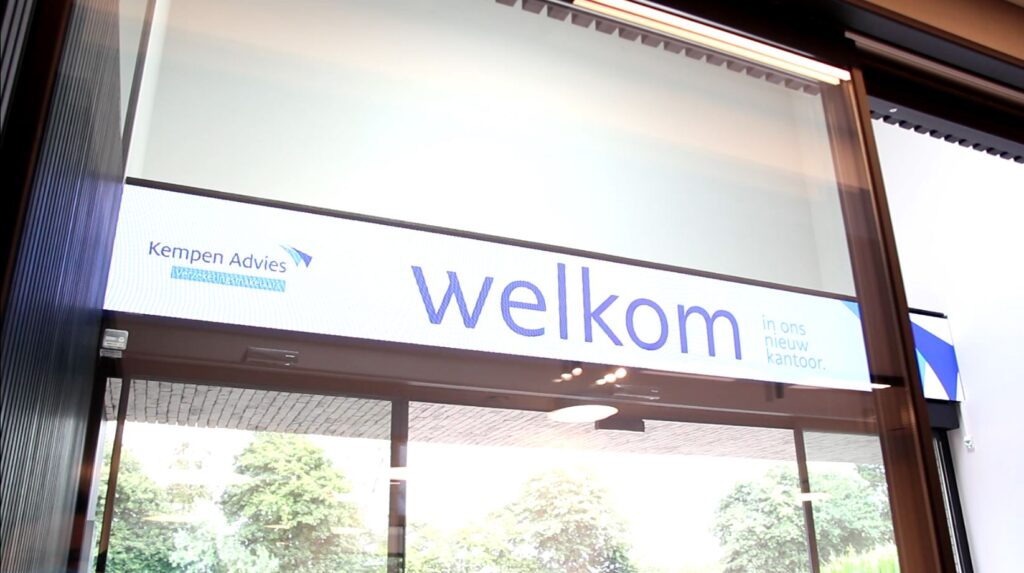 Walschots Insurance offices are located in Poppel, Turnhout and Beerse. The offices offer tailor-made solutions for all private and professional insurance.
Walschots Verzekeringen has a partnership with Kempen Advies Verzekeringsmakelaars in Turnhout, and together with Fintro Bank they built a beautiful new office on Noord Brabantlaan.
The visual concept consists of surprising visiting customers in the office and at the cash dispenser by placing a 4 meter LED wall inside, with communication about actions and advice.
ThisPlays2 placed a Samsung LED wall with Pitch 2.5 mm and provided support for the creation of all animations.