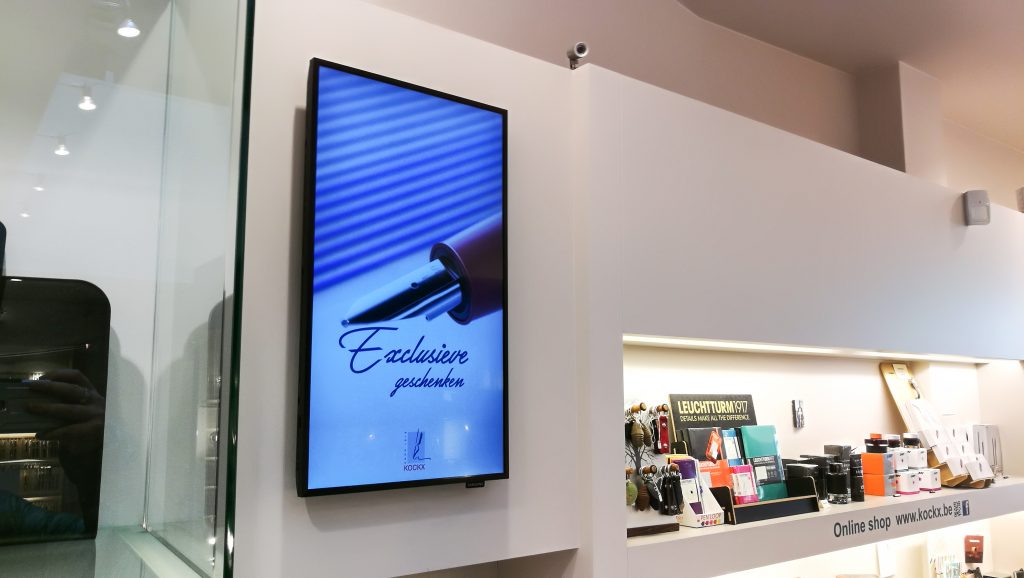 With a few thousand pens in stock, including a few hundred exclusive numbered and limited copies, Kockx is the stationery specialist store in Antwerp, founded in 1878!
Located in a historic building in the Korte Gasthuisstraat, one of the busy shopping streets in Antwerp, thousands of passers-by go past the store every day. This is an ideal opportunity to display the exclusive Kockx range in the store window. Because the shop window basks in full sunlight during the day, a Samsung Pro shop window screen with a light output of no less than 4,000 candela was selected. As a result, the messages remain perfectly visible, even in high summer.
A screen displaying the same information has also been mounted by the counter, to help fill in the time while waiting for the engraving.