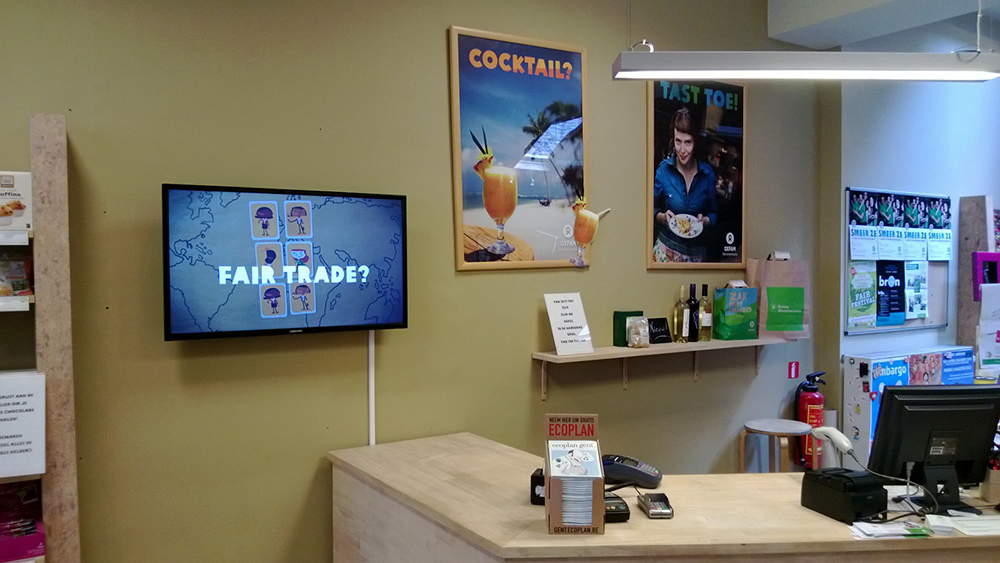 Oxfam TV shows its partners in the south, inspires visitors to the Oxfam stores, informs them of promotions and events, and encourages them to make purchases.
There was only two weeks in which to shape Oxfam TV. ThisPlays2 set to work together with the deviser of the new store concept, Retail Office.
All the available images were collected together and sorted according to the CLIP methodology of ThisPlays2. Oxfam also created a number of inspiring clips themselves about their partners in the south, their products, and information about everything that is available in the new Oxfam store.