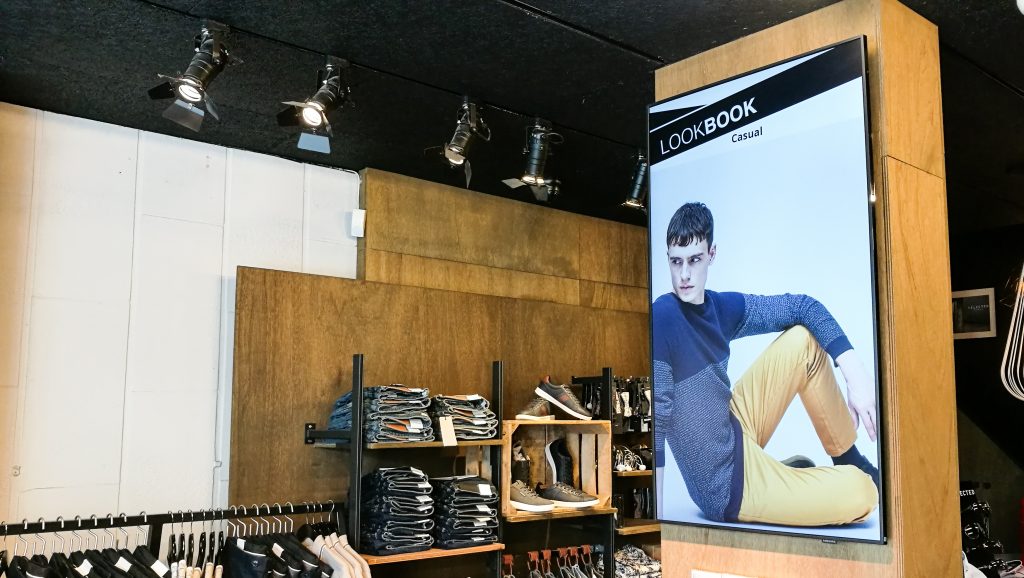 Every fashion-conscious man should pay a visit to Selected Nation in Kortrijk.
The collection is aimed at the fashion-conscious man who knows what he wants in life, and who is very interested in the latest trends. The style is embedded in quality and combines a cool, stylish look with edgy, rougher details. Kristof and his team are available everyday with their expert styling advice.
Vertical fashion screens with high light output were placed in 2 locations in this store. The screen at the front of the store is visible from the shopping street, and provides extra visibility. The screen at the back of the store inspires customers with photos of the new collections. In this way, together with personal advice from the Selected Nation team, the screens are an additional help for customers looking for the right combinations.