Social Media Wall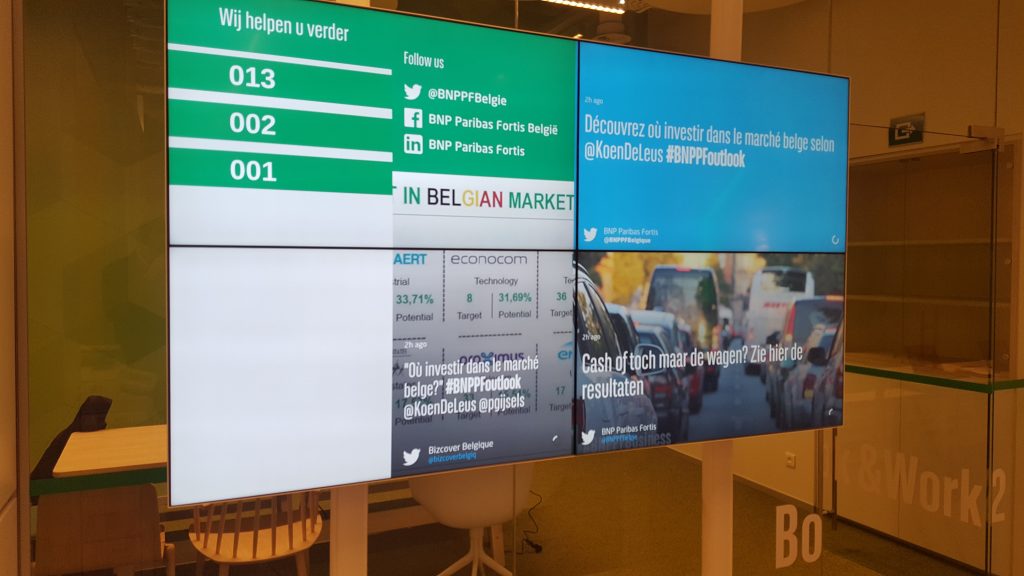 Our consumers want to be addressed in real time via different platforms. But the biggest stumbling block today is still social media.
How do we increase engagement with our customers? We would all like to use User Generated Content, but how do we obtain it? How can we create an in-store experience together via digital signage?
ThisPlays2 has therefore joined forces with Seenspire. Our objective is to bring your social media to the store in an innovative, fast and user-friendly way. To stimulate customers to actively participate, and to provide your screens with user-generated content.
Seenspire has everything you need to bring your screen communication up to the next level. Working together with you, we can set up your own seenspire social media wall in a matter of minutes, with real stories that increase engagement with the customer or the visitor. Launch a personalized hashtag campaign, give the perfect call to action & boost your customer experience. One thing is sure; Seenspire is here to stay! Would you be interested in a free trial period or would you like more information? Contact us to make an appointment!