A.S. Adventure Ghent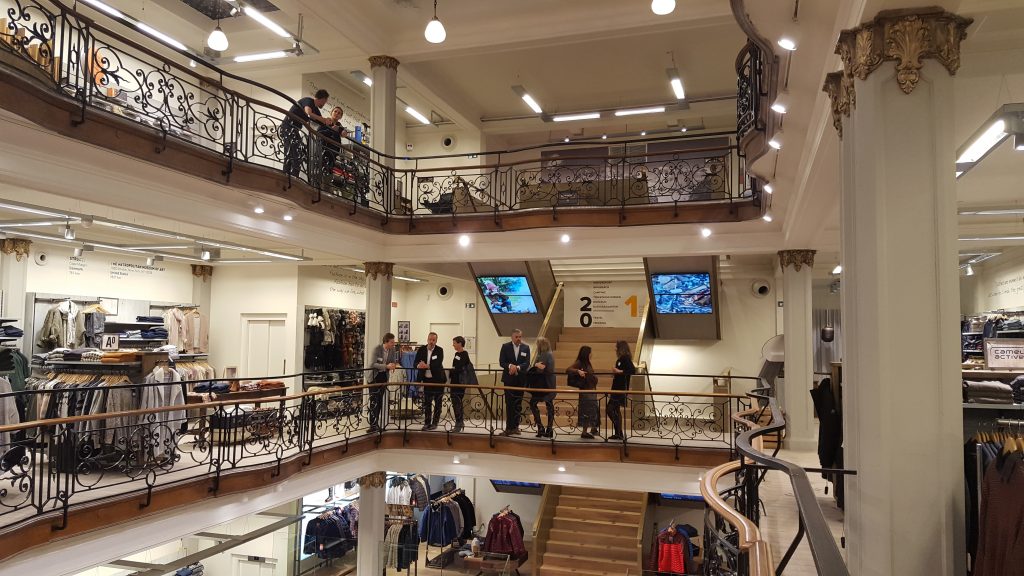 A.S.Adventure has moved away from the Veldstraat, and is now in much more spacious premises in Zonnestraat. Until recently, the Sports Direct, Ulla Popken and Squatra Reizen stores were also located in the building. The façade was hidden behind ugly advertising panels, and the interior was divided into sections, both in height and width. But the owner, Vastnet Retail Belgium, then commissioned Karuur Architecten from Antwerp to thoroughly revamp the building. 2 million euro was thrown into the project, and the work was carried out in close collaboration with the monument conservation authorities. As a result, the splendour of 1922, when the building had just been completed by architect Maurice Fetu, is again fully visible. The intermediate floors have disappeared, so that the stained glass, art deco domes can be seen again. This ensures an impressive sight when you walk inside. Beautiful balustrades were added to the remaining floors, and the façade was also completely re-decorated. A year was spent working on the more than successful transformation, which is already being described as a shining example for Ghent.
ThisPlays2 was asked to think about the implementation of screens, while respecting the style of the building. A video wall, with 3 large 65-inch screens positioned vertically next to each other, is suspended by the cash register. 8 screens were mounted on the rear and the underside of the stairs to form 4 compact video walls. The video walls display images of people practising their specific sports, such as cycling, skiing and hiking. In this way, the beautiful space is harmoniously supplemented with moving, inspirational images.