Autonatie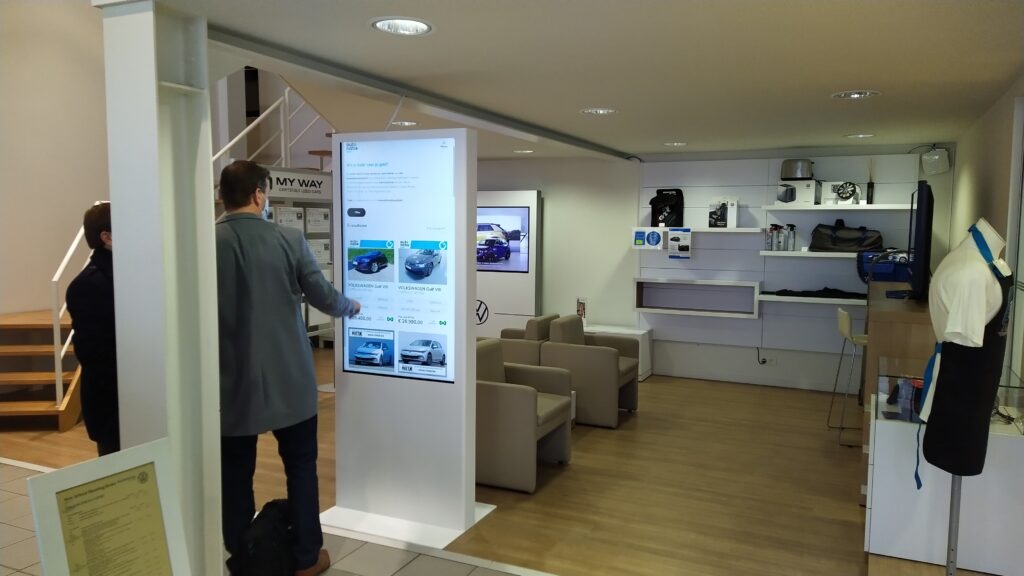 Autonatie constantly has a very large range of new cars, executive cars, and recent used cars on offer from the Volkswagen, Audi, Skoda, and Seat brands.
The management asked ThisPlays2 to install a design kiosk so that customers present in the showrooms can browse through this large selection, either with or without an advisor.
Together with the marketing department ThisPlays2 designed an attractive start animation with pictures, texts, and an invitation to start the interactive application. In addition, a dashboard was developed so that the use of the application can be measured, both by customers and when the application is activated by a sales consultant.