Red by hair and colors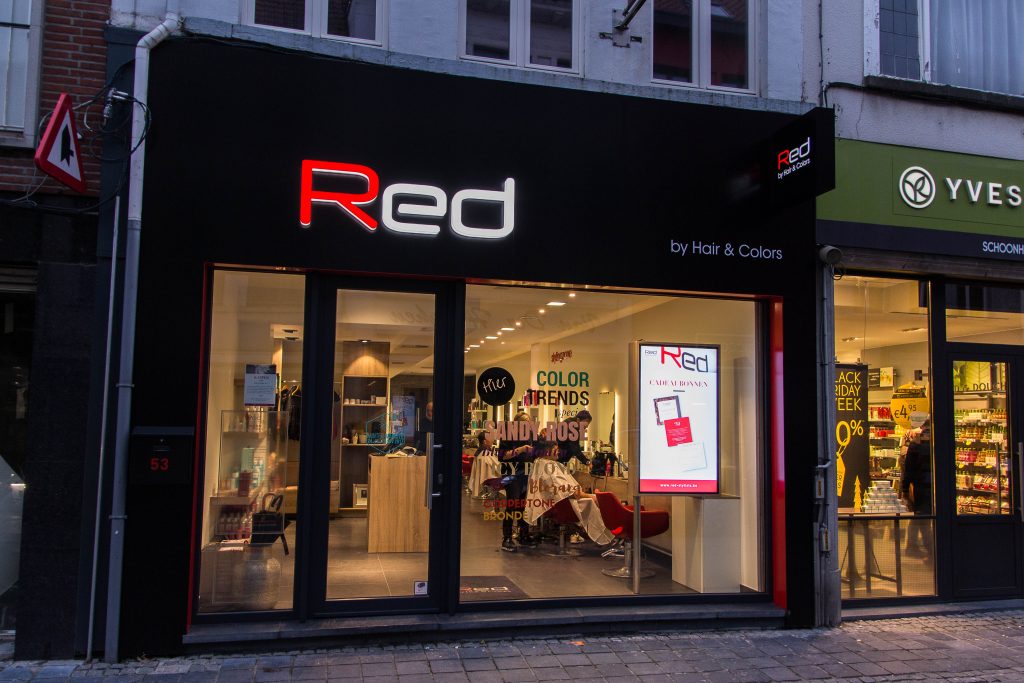 Would you like a cool haircut? Let yourself be inspired by the interactive digital 'lookbook' in the RED hairdressing salon. Using a touch screen, you can choose the ideal haircut from a selection menu. In this way, together with the hairdresser or stylist, customers can make the right choice based on a selection from hundreds of photos.
Passers-by on foot or by car can now immediately see where the salon is located. ThisPlays2 has installed a shop-window screen with useful info, practical tips, photos and a very dynamic logo animation.