Snow & Rock Bluewater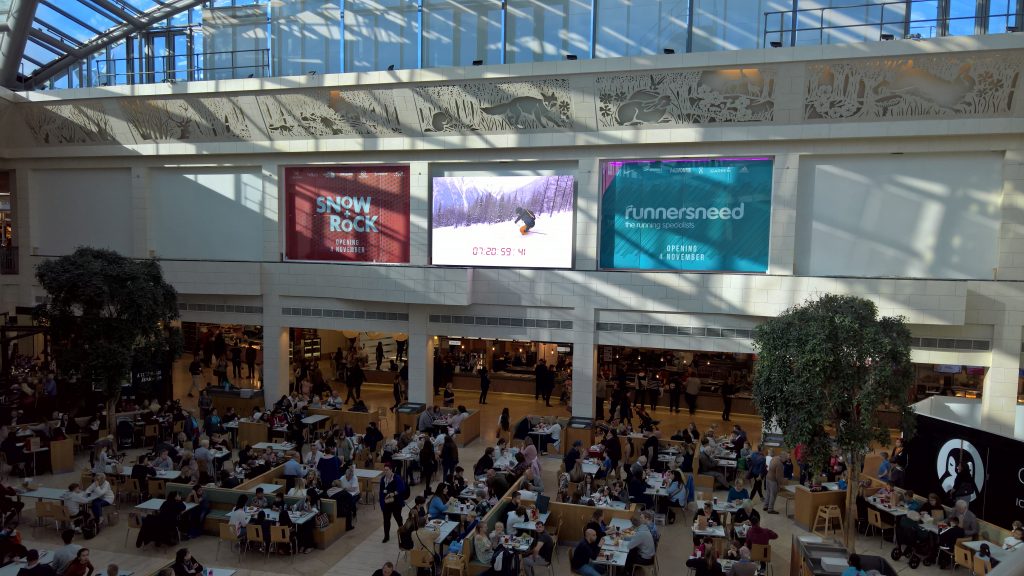 The Bluewater Shopping Centre in Stone, Kent, close to the M25 ring road around London, was built some twenty years ago, and houses 330 stores. It receives 27 million visitors a year. Snow & Rock, the chain for leisure clothing in England, opened a large store on the first floor of this shopping centre. The management of the A.S.Adventure Group decided to fit a video wall in order to give the new store sufficient visibility.
A 5 x 3 metre video wall was installed between 2 shop windows, consisting of 50 x 50 cm panels. The panels have a light output of 6,000 nit, which is more than six times that of a LED board that is placed indoors. This light output is needed to clearly display all the images, even in full sunlight. The light output drops when darkness falls, depending on the ambient light. The result is a real eye-catcher that can be clearly seen from the entire mezzanine. Everyone who visits the Bluewater Shopping Centre now knows where the Snow & Rock store is located and it can attract its target audience through inspiring images.